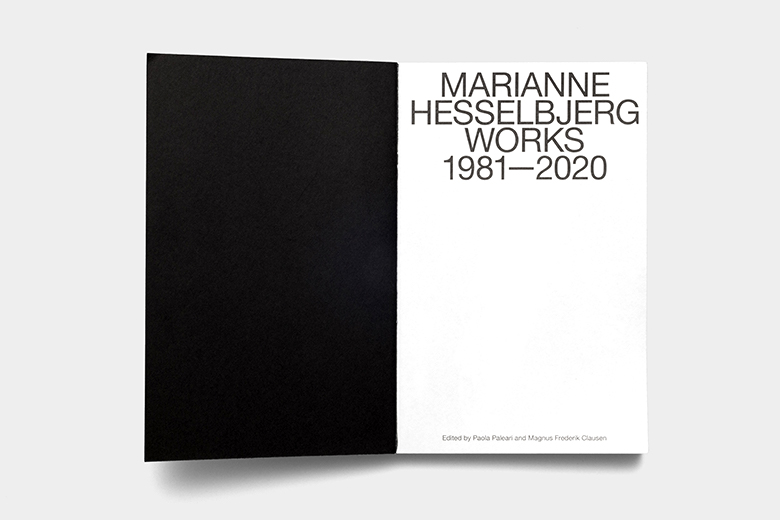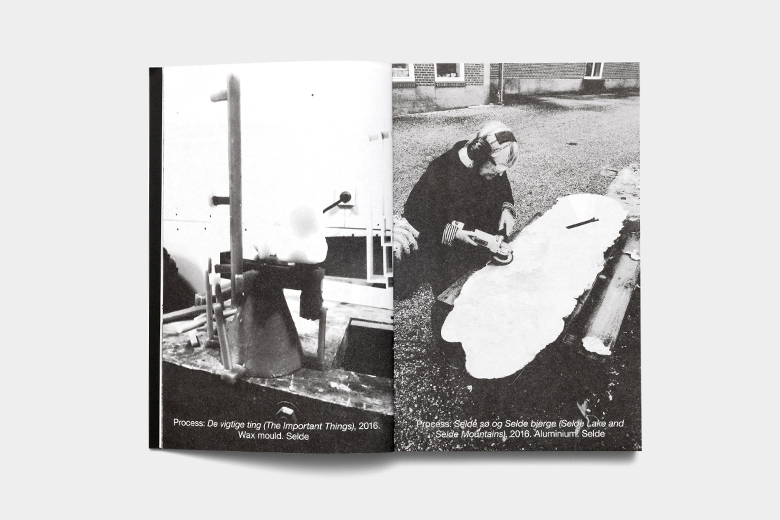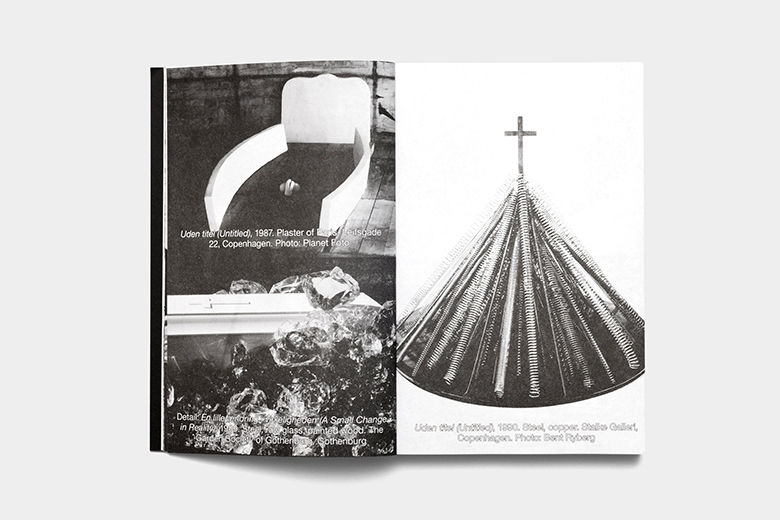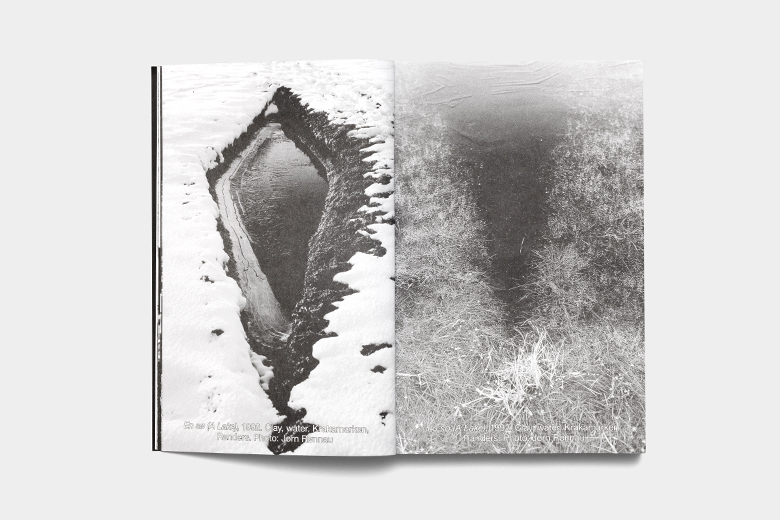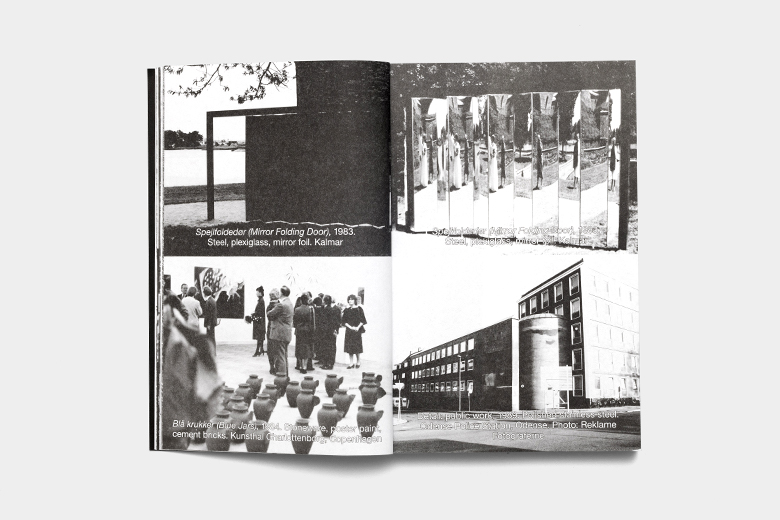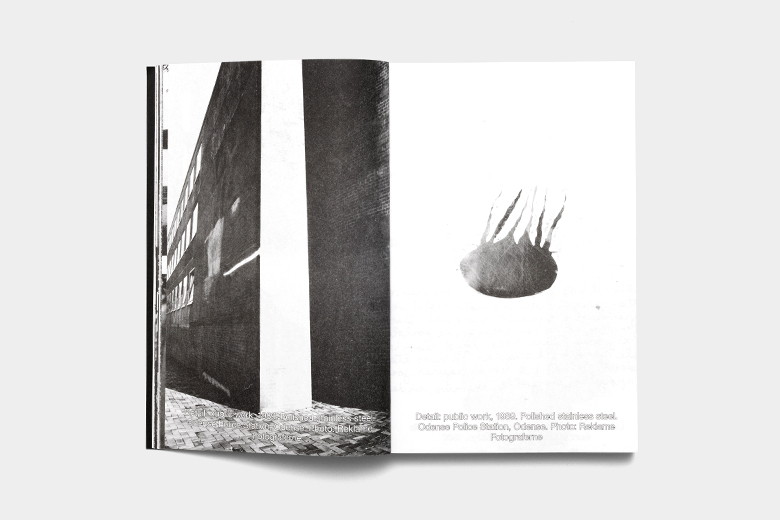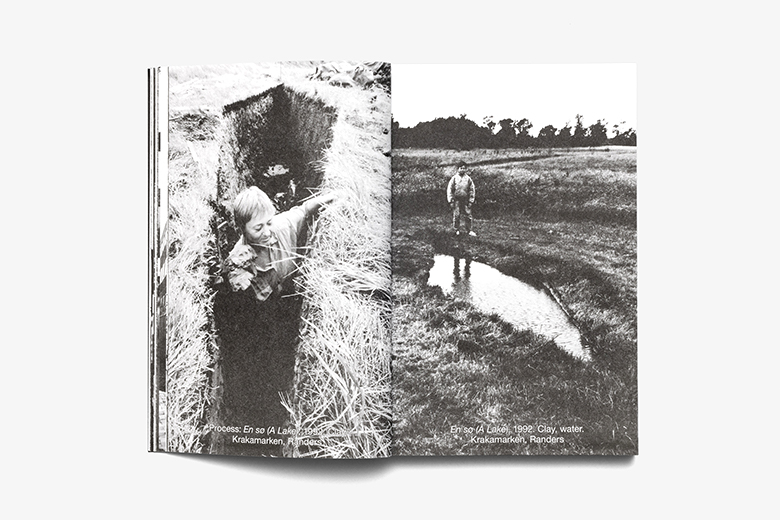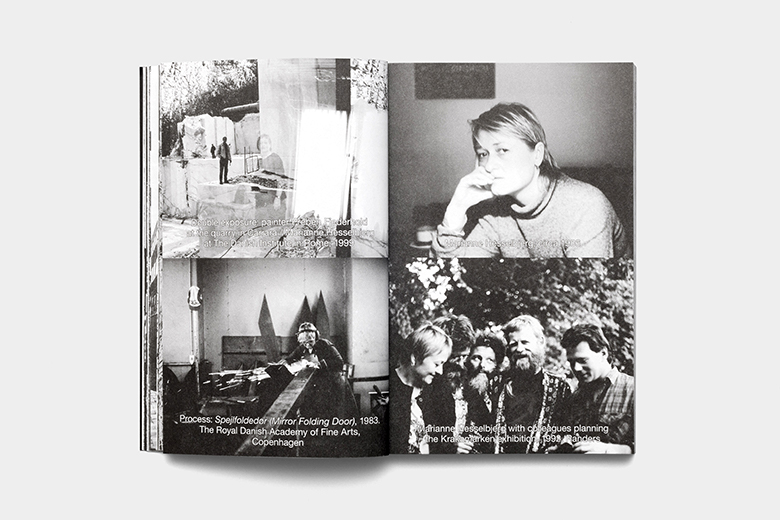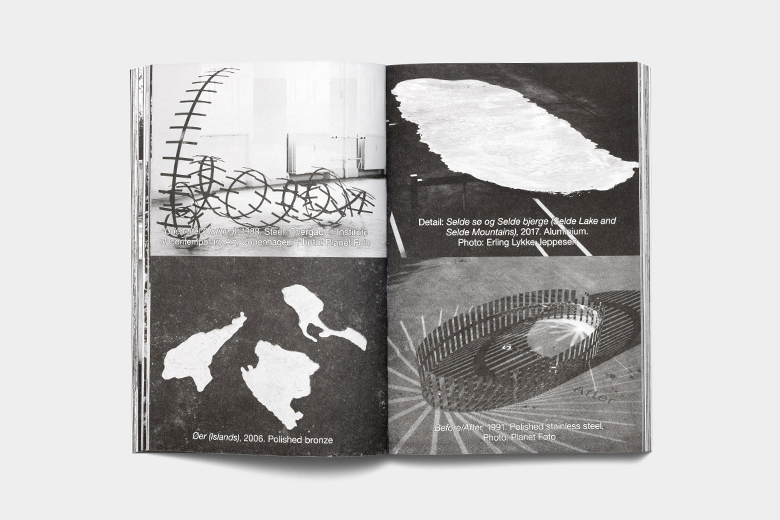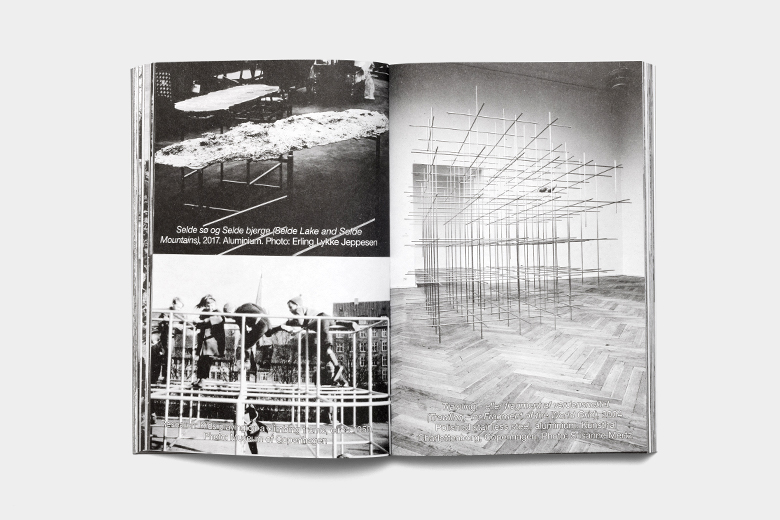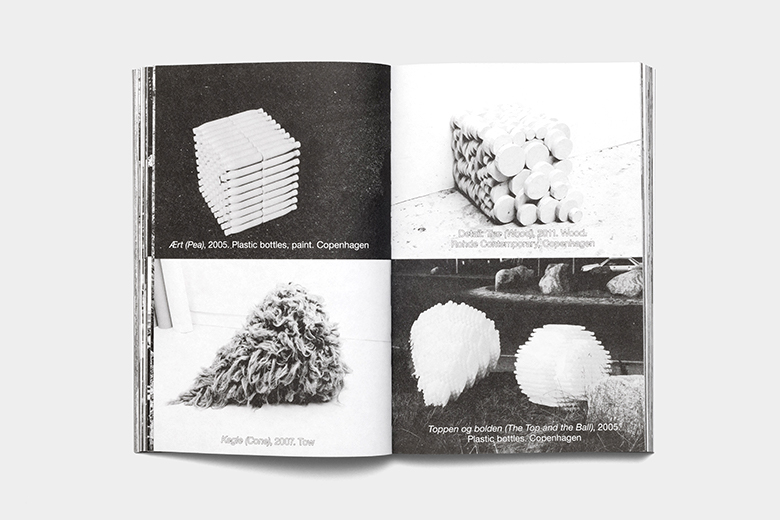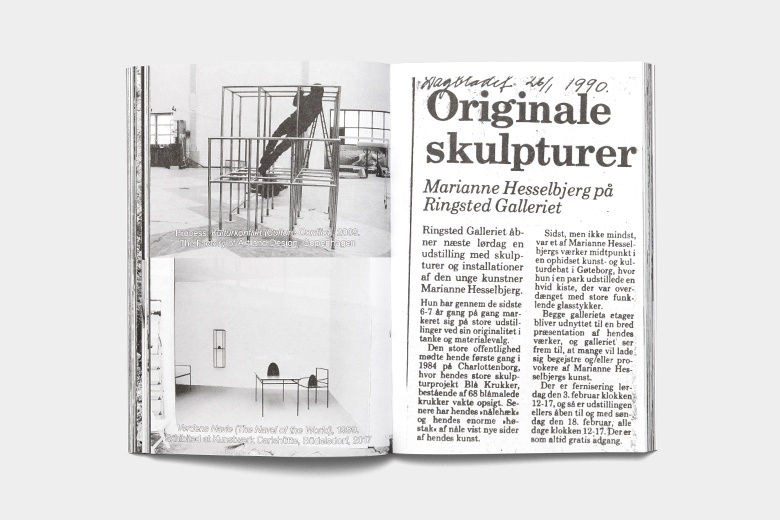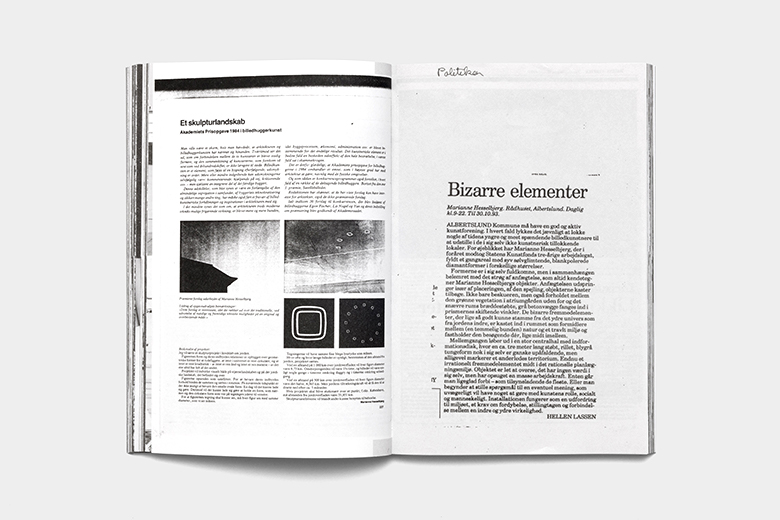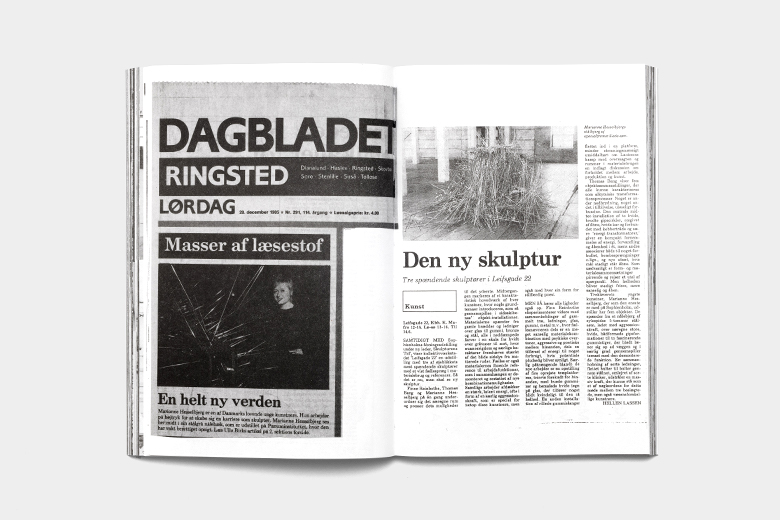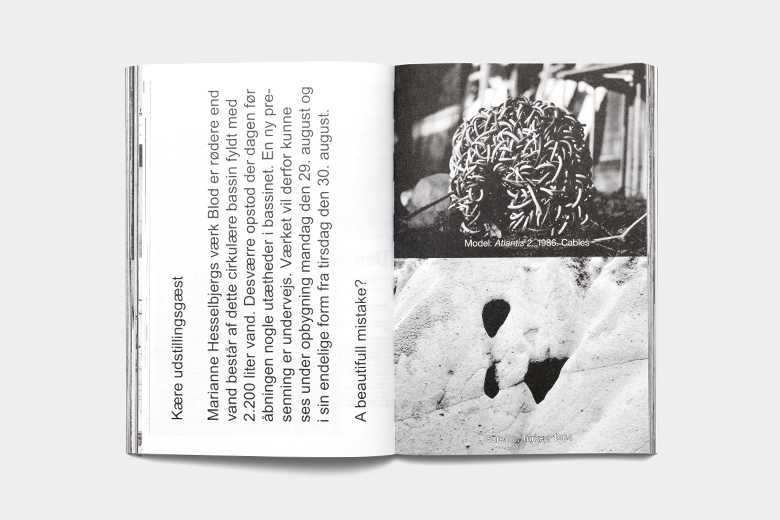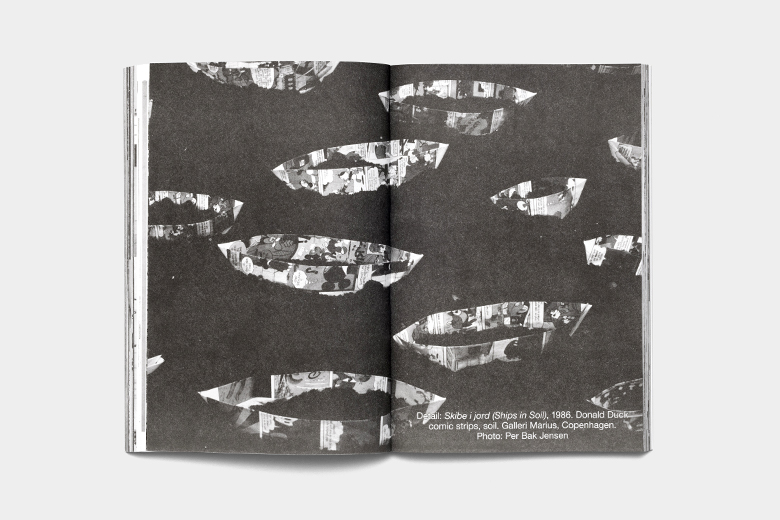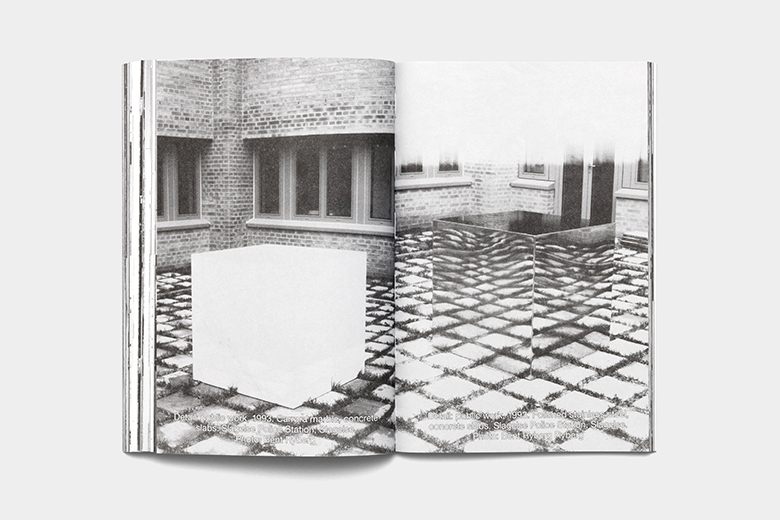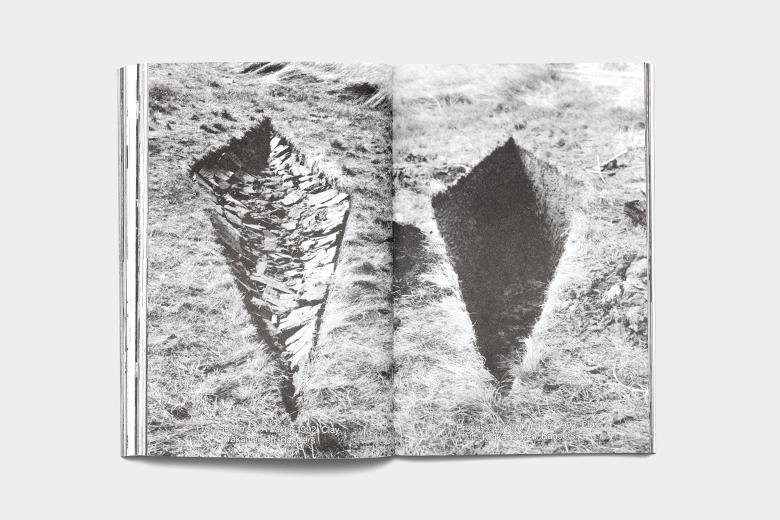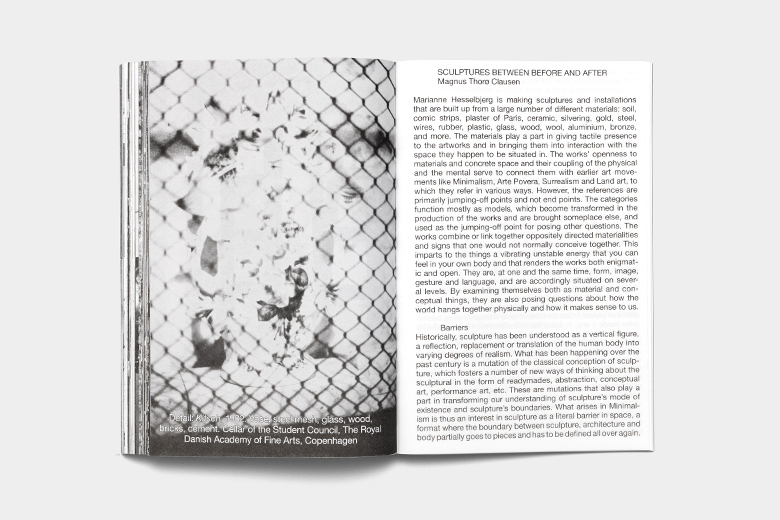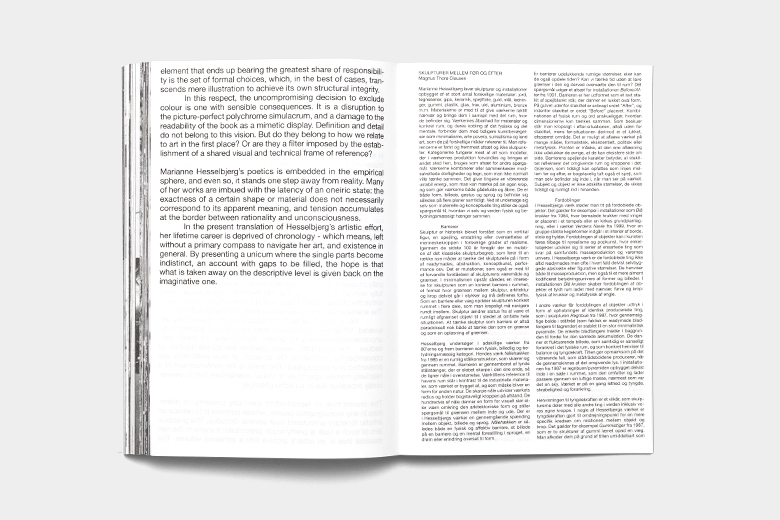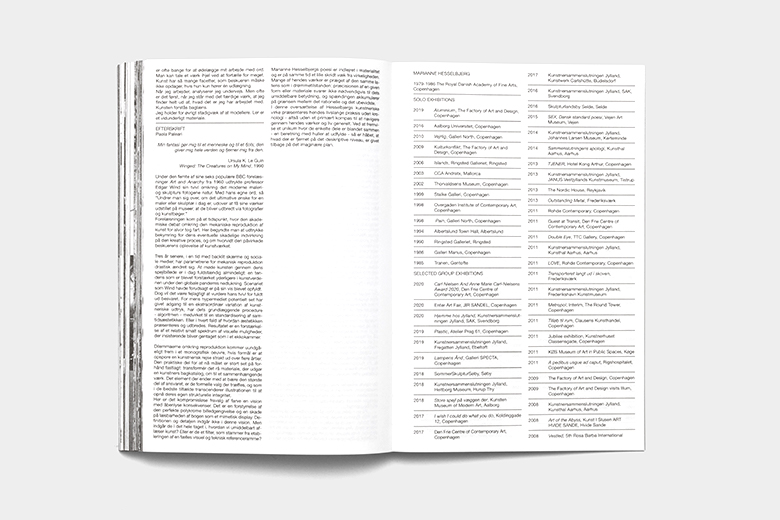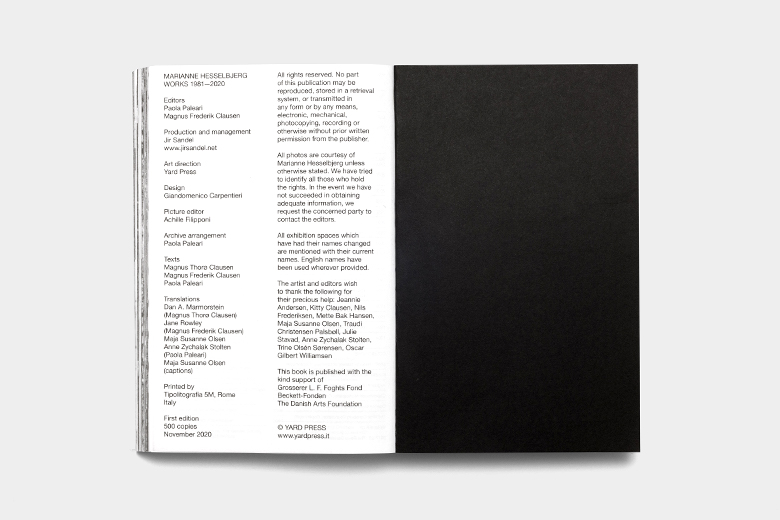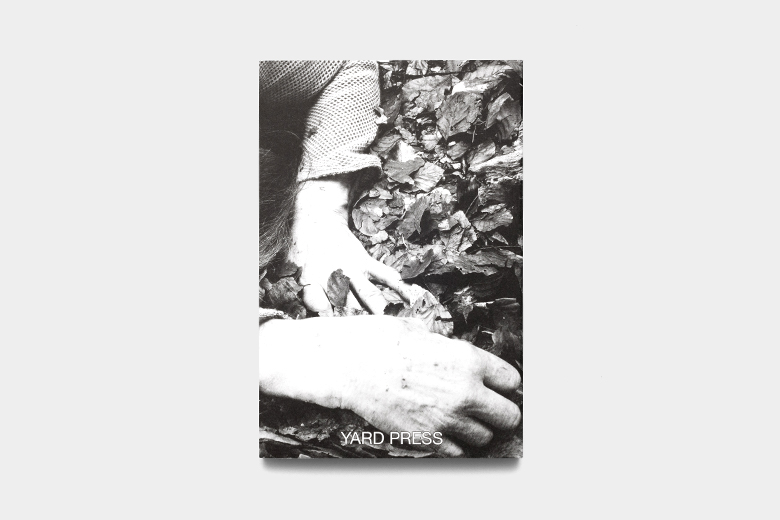 Works 1981–2020
Marianne Hesselbjerg
Marianne Hesselbjerg Works 1981-2020 is the first monographic volume on the artistic life of Danish sculptor Marianne Hesselbjerg.
Hesselbjerg has been part of the Danish art scene since the '80s. Her intense and dedicated work across several media – with a distinct inclination for sculpture – has resulted in large productions in museums, galleries and in the public space.
The book is an image-based presentation that covers 40 years of her career by collecting artworks, installation views, models, sketches, process and research pictures, portraits, travel snapshots, newspaper cut-outs and exhibition reviews.

The book voluntarily rejects the use of chronology and color reproduction and is built upon a severe visual paradigm, with the aim of enhancing the inner connections throughout the various phases of the artist's record rather than its linear development and progressive achievements.
The result is a contemporary product that occupies a hybrid space between a comprehensive catalogue and an artist's book, offering the readers an overview of Hesselbjeg's practice while allowing them poetic room for imagination.
Marianne Hesselbjerg Works 1981-2020 is produced by the Danish exhibition platform JIR SANDEL and edited by Magnus Frederik Clausen and Paola Paleari. It contains a critical text by art historian Magnus Thorø Clausen, an interview with Marianne Hesselbjerg by artist Magnus Frederik Clausen and an Afterword by writer and curator Paola Paleari.
—
17x24cm

260 pages

Uncoated paper 80gr

Soft cover
Edition of 750 copies
25,00€